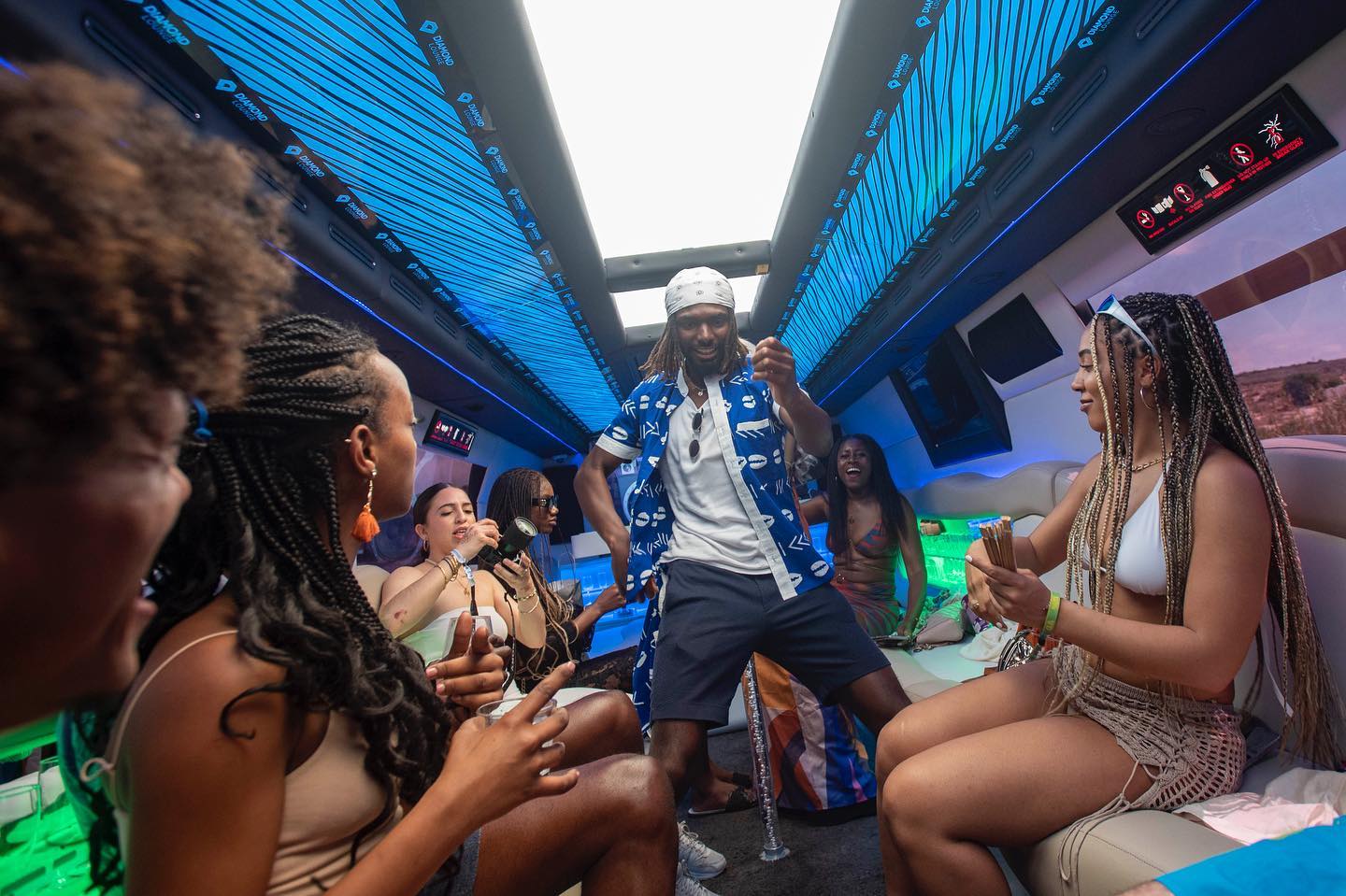 A Season Filled with Festivals
As Summer 2023 finally comes to an end (despite the forecast suggesting otherwise), we reflect on the spectacular series of festivals that graced our beloved island. Afro Island played a central role in five major events throughout the season. Here's a glimpse of what went down…
PIONEER PLAYS
The festival season kicked off in May with the iconic Pioneer Plays, curated by the renowned DJ Pioneer. This festival blended the best of House, Bashment, Afrobeats, Amapiano, and R&B—a relatively new sound for the locals in Malta, yet one that resonated deeply, finding its place within the local music scene, thanks to the beats of Pioneer and his crew.
The All Black Edition marked a collaboration between Afro Island and Pioneer Plays at Malta's Sky Club, the largest indoor nightclub. Over 750 attendees donned their best all-black attire, immersing themselves in an intimate and pulsating bassline that resonated throughout the night.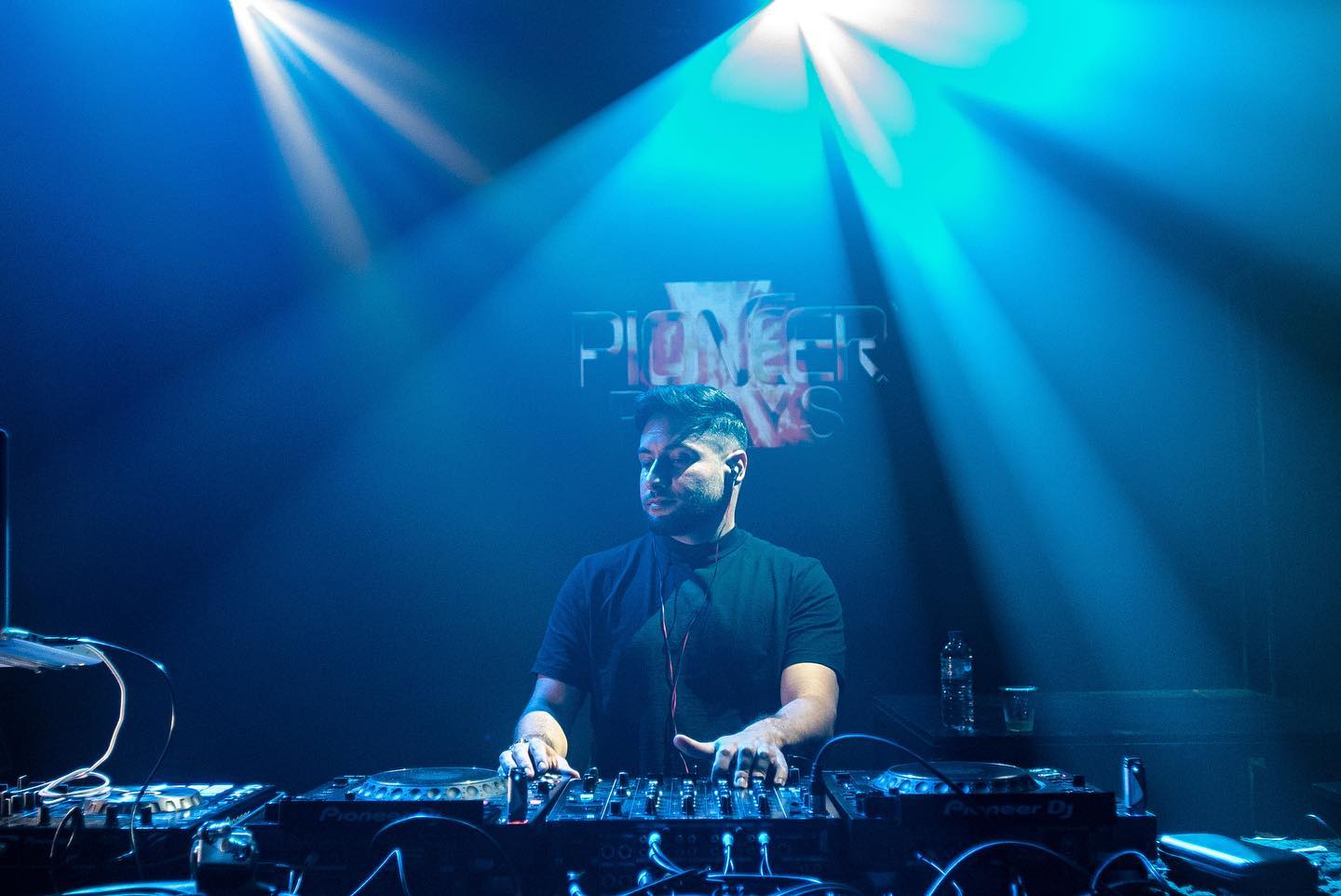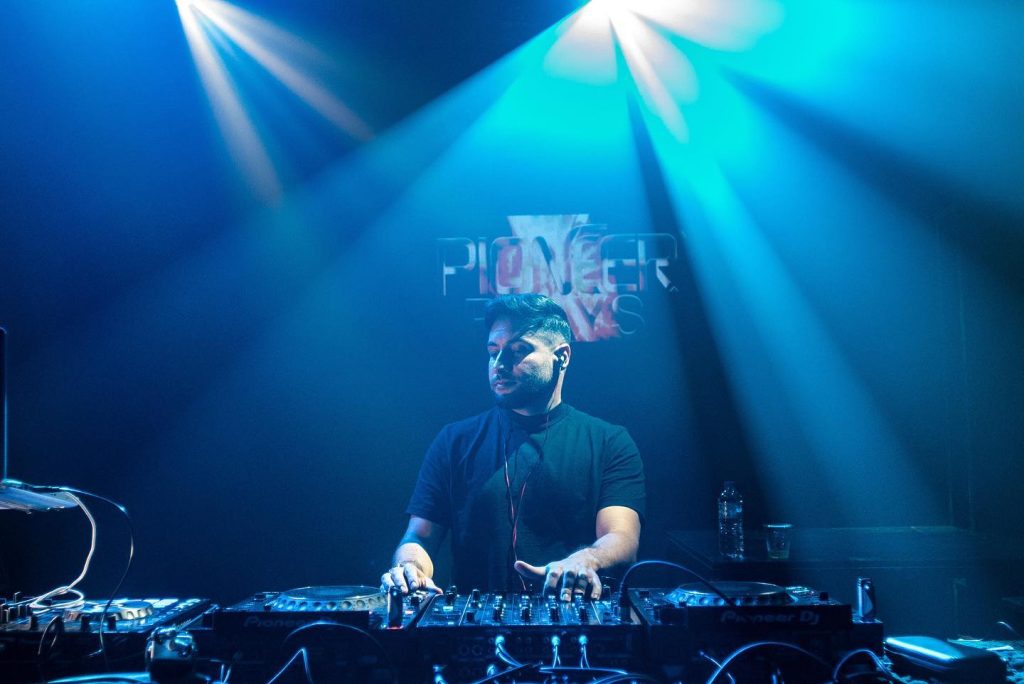 The seasoned lineup included DJ Pioneer, Nikcy Summers, Supa D, Wigman, Andy Mills, and legendary MCs Spidey G & Coldsteps, along with Afro Island's resident DJ Daniel Veloso and Dezy B on the drums. The live debut performance by Jaz Karis, singing 'Soweto Blues' produced by the legendary Juls, added to the excitement of a memorable debut festival for Pioneer Plays..
One festival down, and we already knew that this wasn't going to be easy to top. Thankfully, less than two weeks later, the one and only 'Days Like This' returned to Malta for its second edition of DLT Malta.
PIONEER PLAYS RETURNS IN 2024 – June 27th – July 1st!!!
DLT MALTA
After an astounding first year, DLT aimed to recreate the magic and vibes of the previous year—and they did just that! Back in 2020, if you had asked anyone in Malta about the possibility of names like Wiz Kid, Kaytranda, Omah Lay, Lojay, BNXN, WSTRN, and The Compozers, the answer would have been a resounding no..
Yet DLT took it a step further, hosting an astounding lineup featuring Asake, Spinall, Victony, Focalist, Juls, and more! Four days of pure bliss spread across the island.
Dankie Sounds also made a comeback for the second year, infusing day one with pure vibes featuring Terminal 4, DJ Laj, and Obe360, the latter two returning to Afro Island events later in the summer!
Day 4 – Twilight, marked the end of the festival, held at a custom-made beach stage at the picturesque Armier Bay—highlighted by the presence of the man of the moment, ASAKE! A night that will be etched in the memories of all in attendance. How many ASAKE fans worldwide can say they were there for his first beach performance under the Maltese moon's twilight!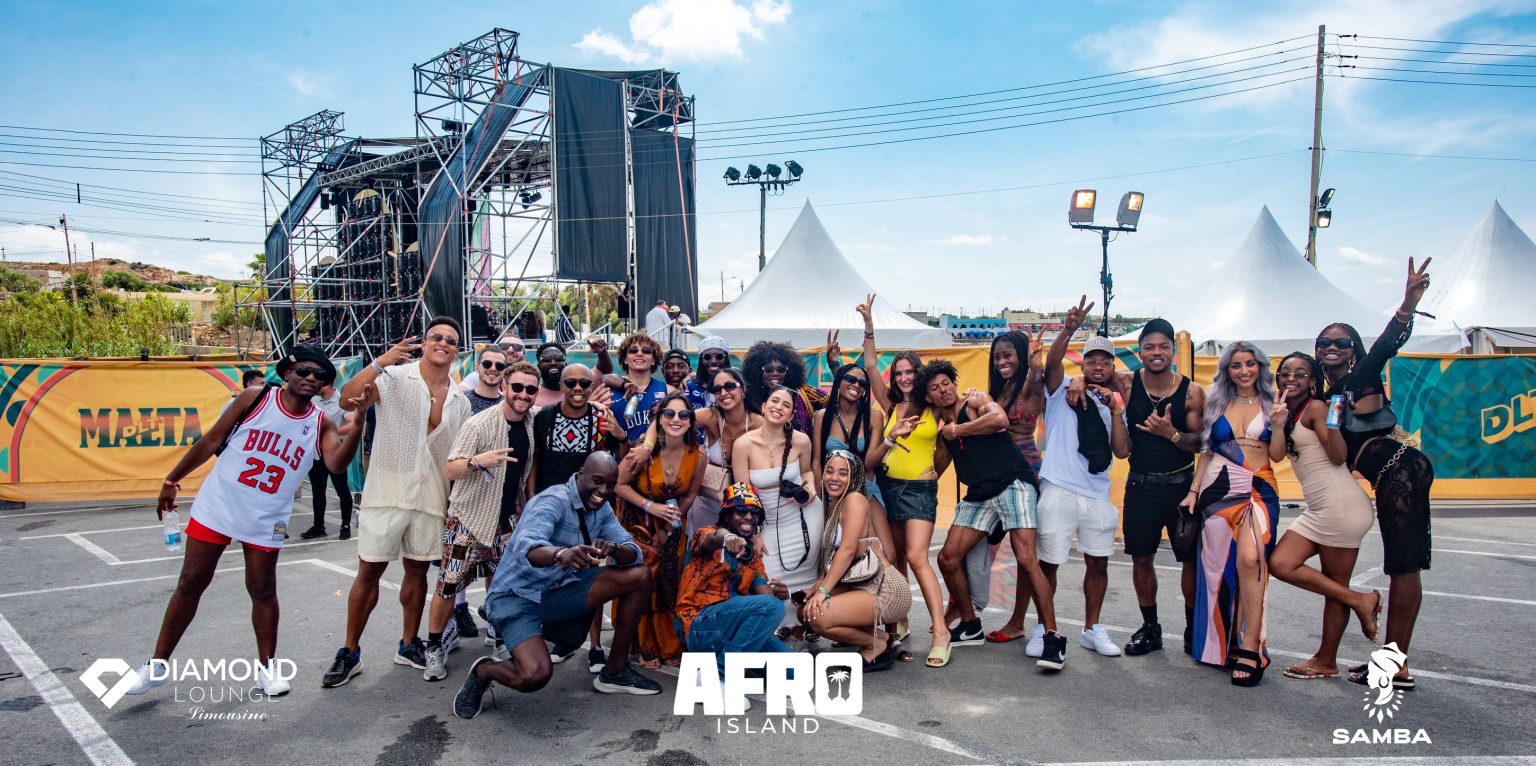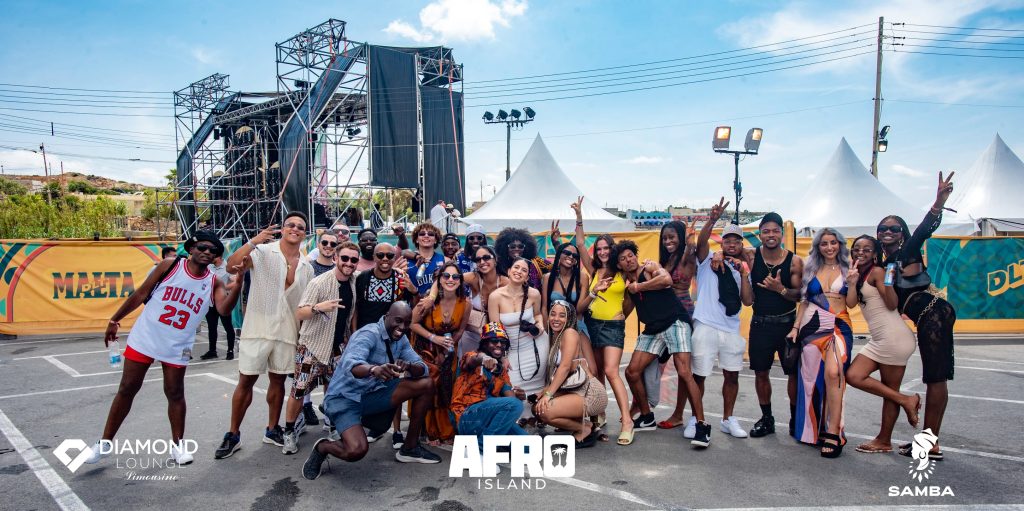 The Afro Island team made an entrance in style—a double-decker limousine appeared beachside, treating 30 VIP guests to an Amapiano set on the road by DJ Shay Who. With a fully stocked bar and electrifying vibes, the day was set for an unforgettable experience!
Read our DLT 23 Review here by Laura Chianese.
DLT MALTA RETURNS IN 2024 – FOR 2 WEEKENDS IN JUNE!! (JUNE 6-10 & JUNE 13-17)
REGGAE BRUNCH
By now, the craving for more was insatiable, and what better way to satisfy it than the UK's largest brunch party, Reggae Brunch, touching down on the island! Making a comeback for its second year, the Afro/Caribbean brand was in high demand, bringing the Soca/Dancehall/Reggae vibes straight from the Caribbean to Malta via the UK! These guys know how to own the dance floor like no one else!
The dancehall legend Stylo G touched down on Day 2 to create waves at the pool party hosted at Bora Bora Ibiza Malta resort! An iconic moment as he was backed up so hard he ended up in the pool mid-set!
The highly anticipated Sunday closing party, in collaboration with Afro Island, brought Malta's largest-ever Afro BBQ Party! Set at Treehaus, a secret garden tucked away in the center of Uno Village—the largest outdoor nightlife village in Malta.
A sight to behold, 650 attendees dressed in all white attire. The air was filled with the tantalizing aroma of Caribbean BBQ as Odessa's food truck delighted guests with Jerk Chicken, Escovitch Fish, and Caribbean Curry. The food, the drinks, and the vibes—everything was on point!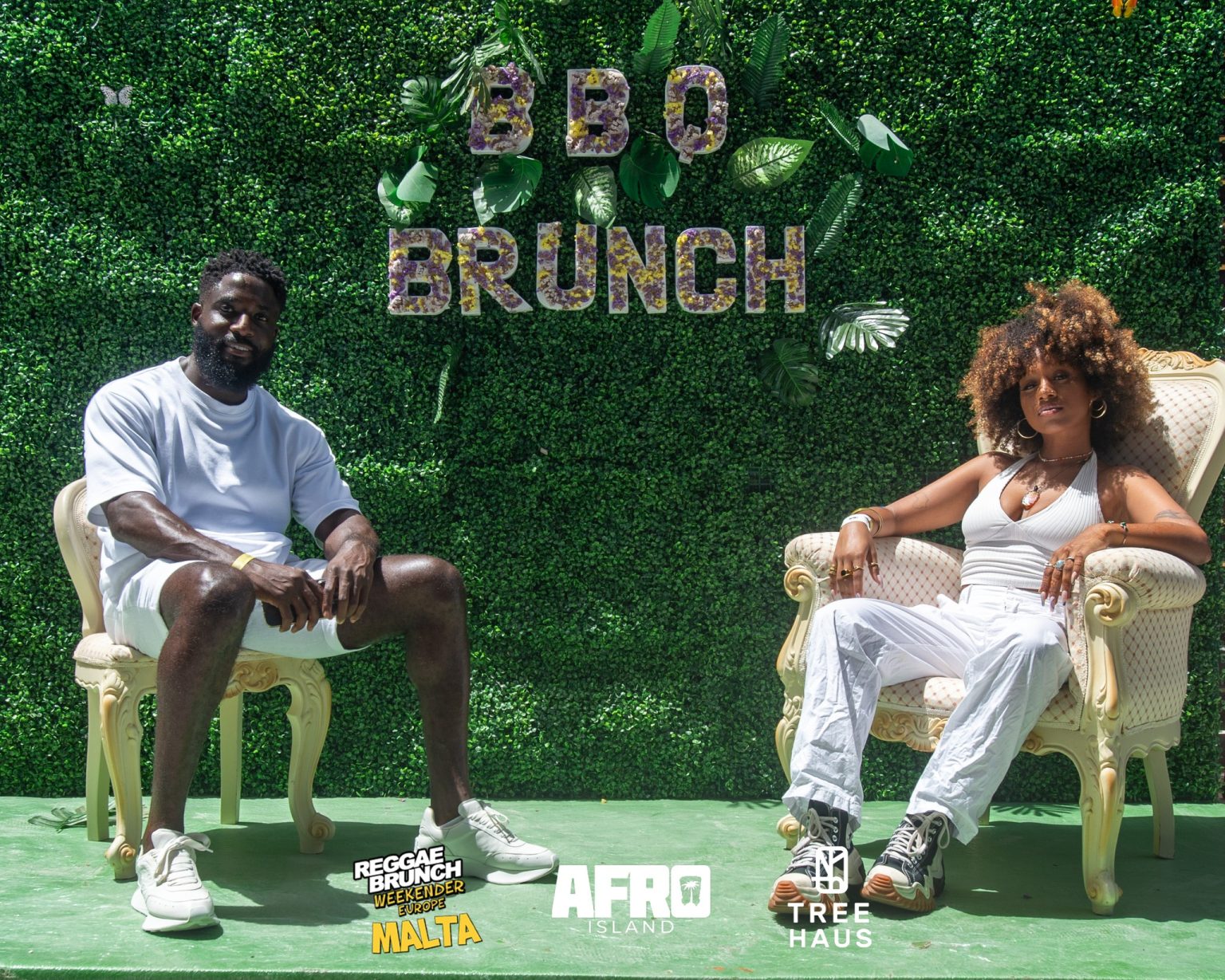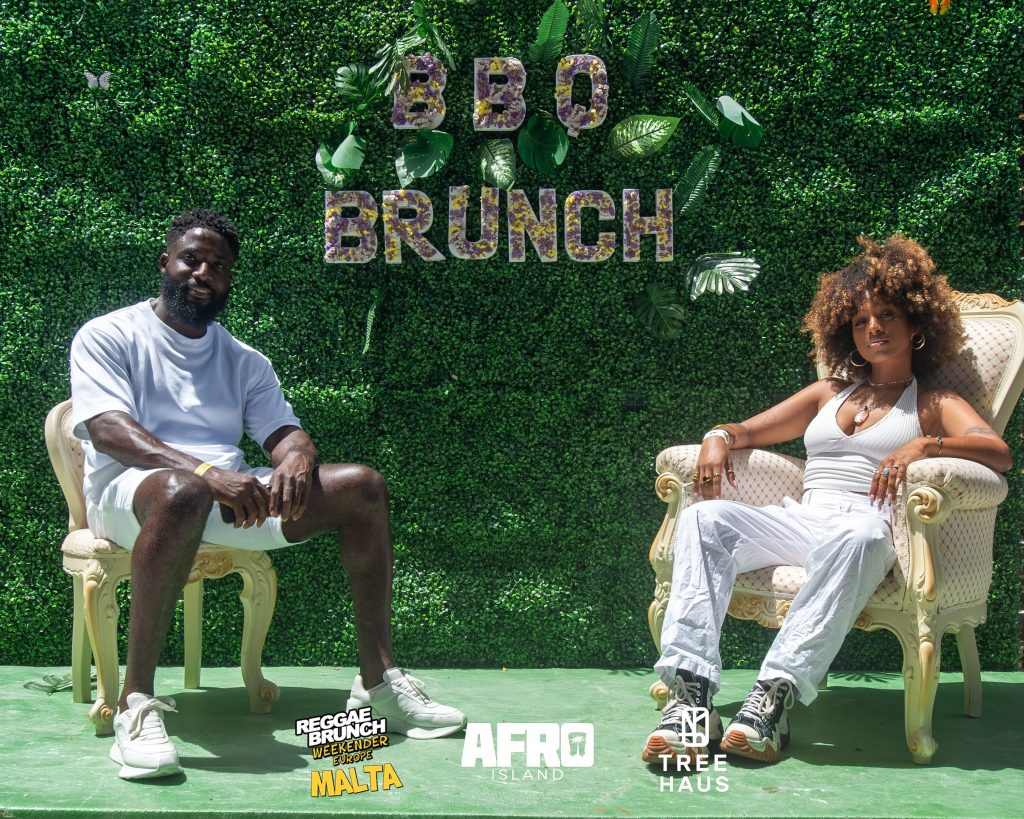 The lineup was carefully curated, boasting a star-studded selection. Representing Afro Island were DJ Shay Who, DJ M Funky, Daniel Veloso, and DJ Dado, while Reggae Brunch featured DJ Suave, DJ Dean EG, and hosts Tubby, Silky, with a guest appearance from A Star!
An unforgettable day that will be etched in the memories of all in attendance.
REGGAE BRUNCH RETURNS IN 2024! DATE TBA
PITCH MALTA
The scorching summer was in full swing, and Pitch Malta returned for its second highly anticipated year, featuring some of Malta's most beloved artists: DNA & Spaceship Billy, alongside a whole bunch of new DJs added to this years instalment.
Attendees flew in from all corners of Europe, including Ireland, Berlin, Amsterdam, and beyond! A melting pot of cultures, providing the perfect vibes over the course of the four days! Spread across Malta's most iconic venues, it was truly a cinematic experience in the making!
The iconic Afro Island x Pitch Malta – Afro Pool Party returned. Our signature event took place at the iconic Bora Bora Hotel, hosting HEATWAVE—an all-day extravaganza Pool Party filled with Games, Dancing, Caribbean Food, Football, and more! A celebration of summer, embracing all your favourite elements as if it were the last!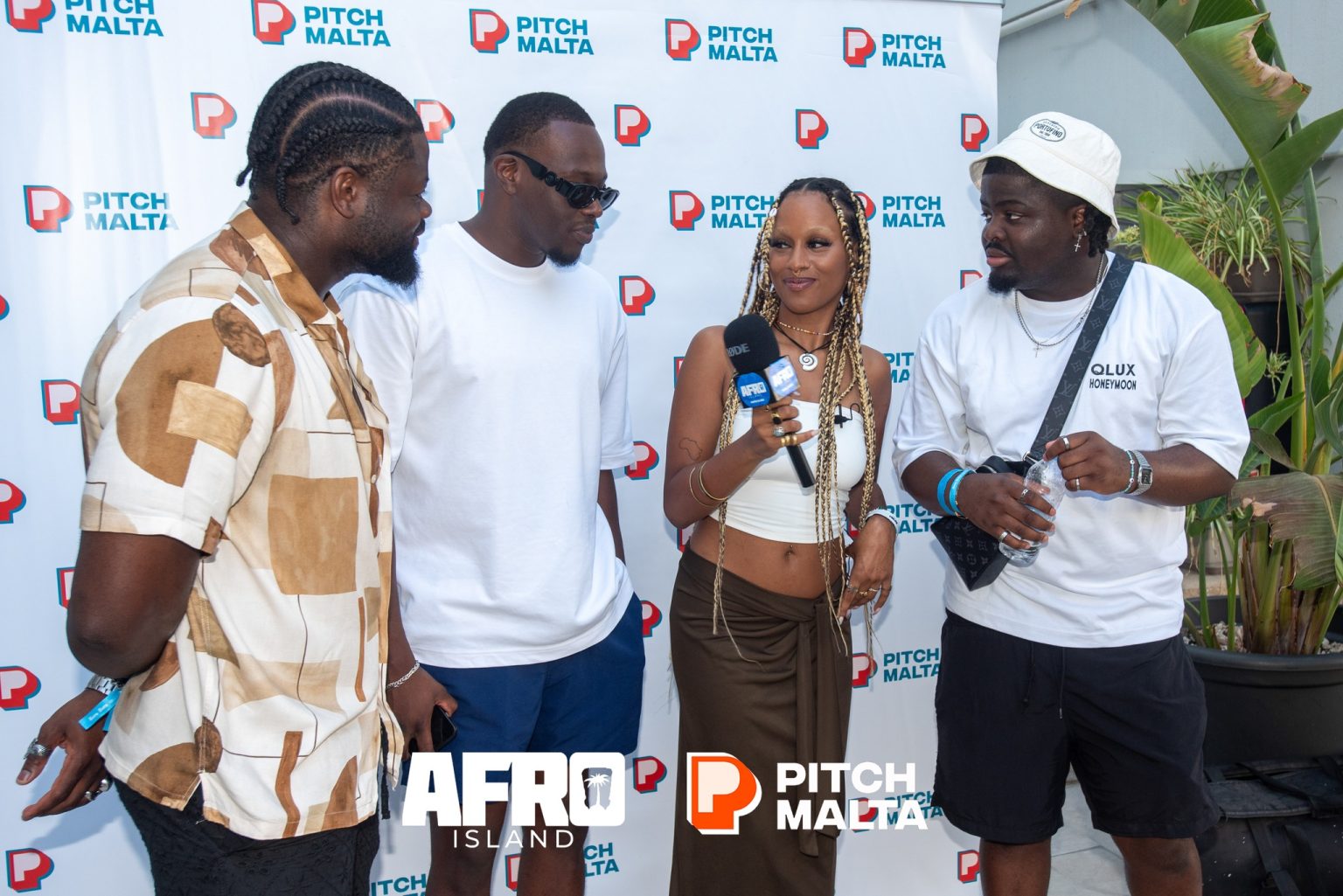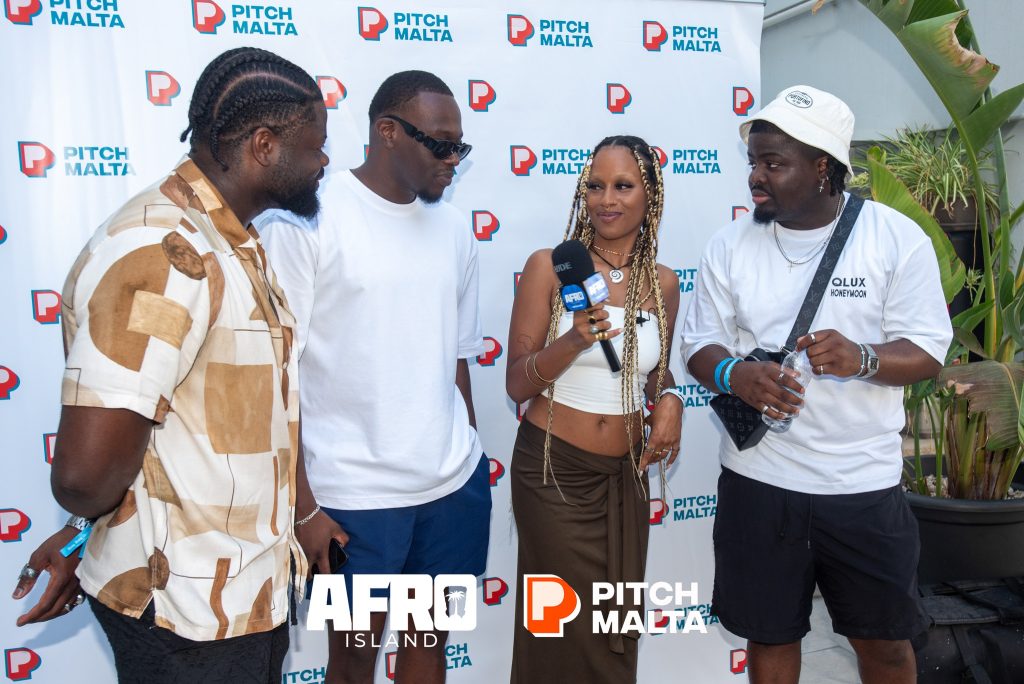 Burna Boy's Official DJ, Spaceship Billy, made a return to Malta for his second appearance, igniting the stage with his fiery performance. With Burna's highly-awaited album 'I Told Them' launched just a week prior, attendees were treated to a special set before he jetted off on tour with the African giant.
PITCH MALTA RETURNS IN 2024 – 8-12th AUGUST!
WAY BACK THEN
To round off the summer in style, we took a nostalgic trip with Way Back Then! The Over 30's getaway brought back the vibes of Old School RnB & Hip Hop to Malta, rewinding time to relive all your favorite classics!
Hosted by Capuchino and Upstream, the hosts ensured there wasn't a dull moment all weekend long.
Our signature event featured two unforgettable gatherings—By The Sea, taking over Nine Lives for a memorable day along the stunning Maltese coastline. The weekend culminated with an iconic All White Rooftop party at Park Heights, 10 floors up, offering 360-degree views of the Maltese Islands!
An Authentic Asian Fusion BBQ, masterminded by the legendary Project 1914, added the perfect finishing touch to what was an iconic Summer 2023!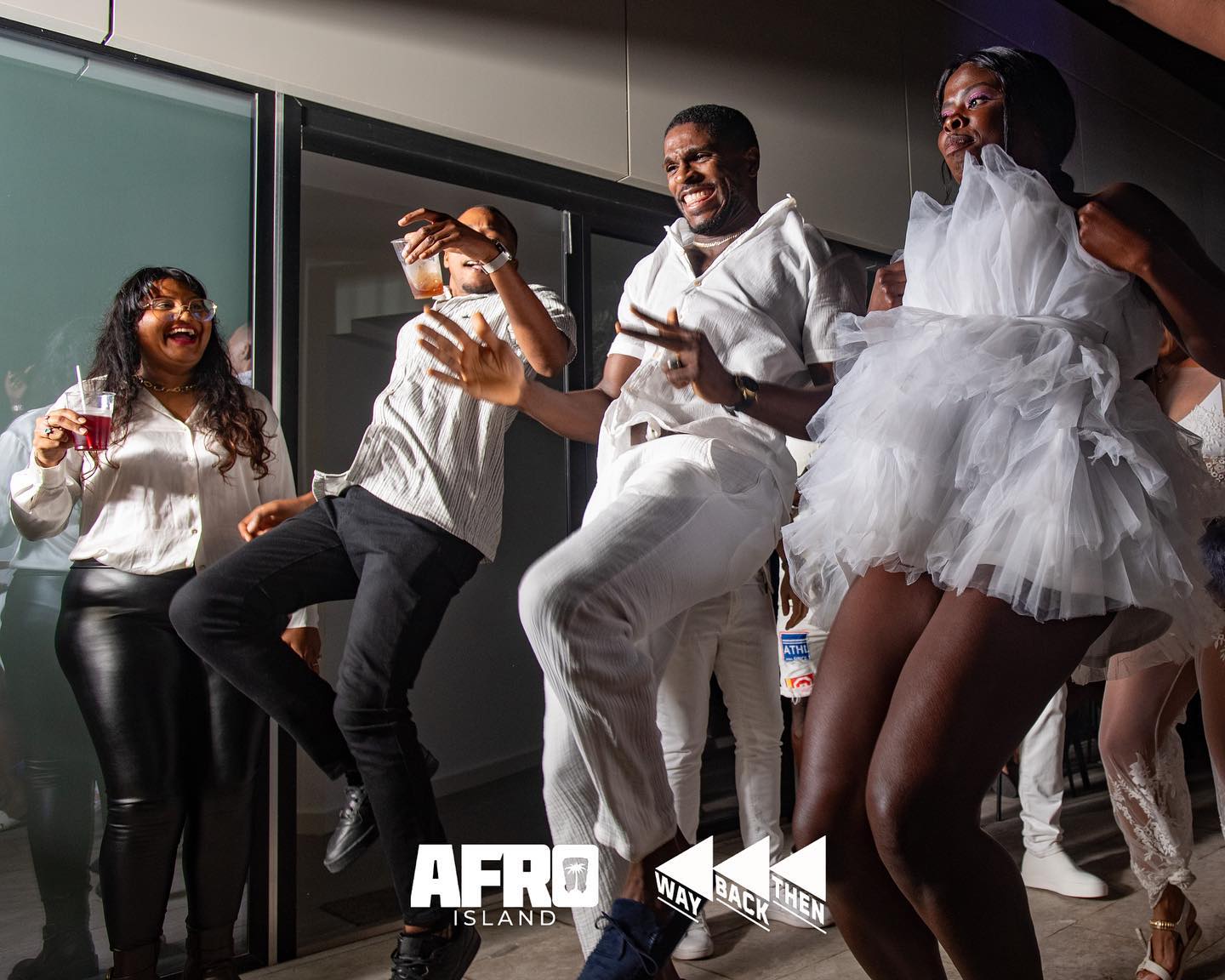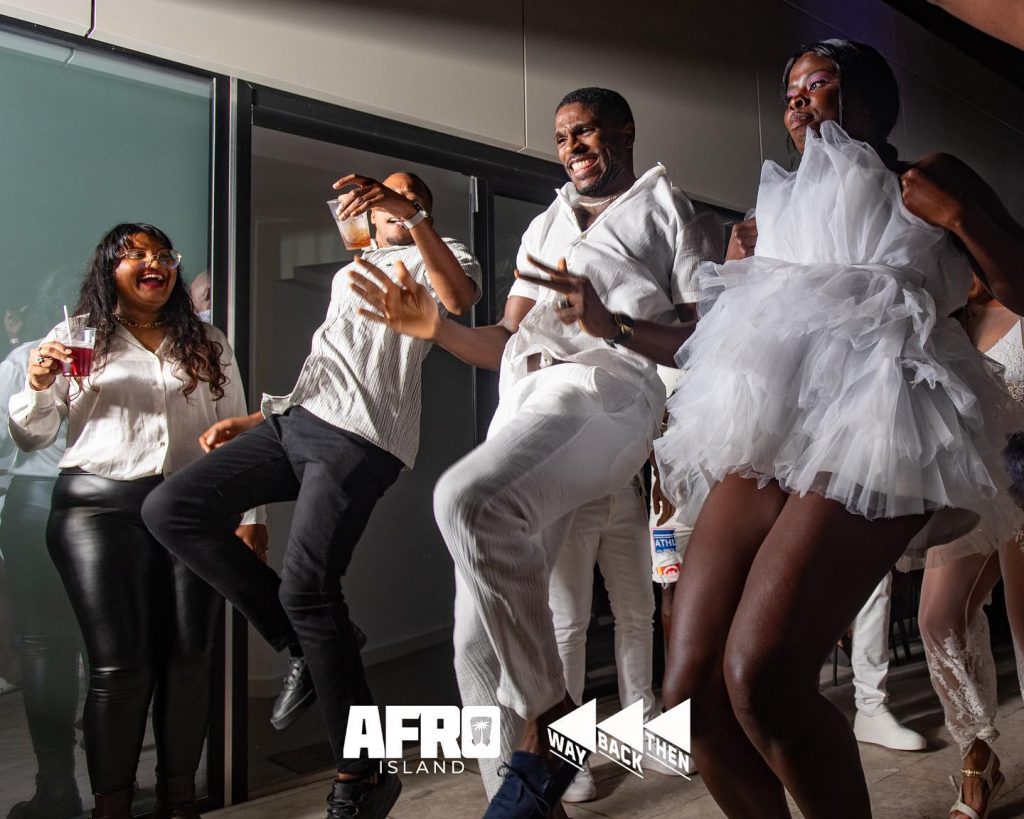 Afro Island felt privileged to be at the heart of these international festivals, continually elevating the entertainment scene in Malta year after year. We're thrilled to announce that all five brands will be returning in 2024, promising many more surprises!
A special shoutout goes to all of you who danced with us, especially those who didn't miss a single weekend!
WE APPRECIATE YOU! SEE YOU IN SUMMER 2024!
For now you can continue to enjoy our Winter Schedule as we continue to bring you headline events all year long! 
Visit www.afroisland.com for our latest events.