WAY BACK THEN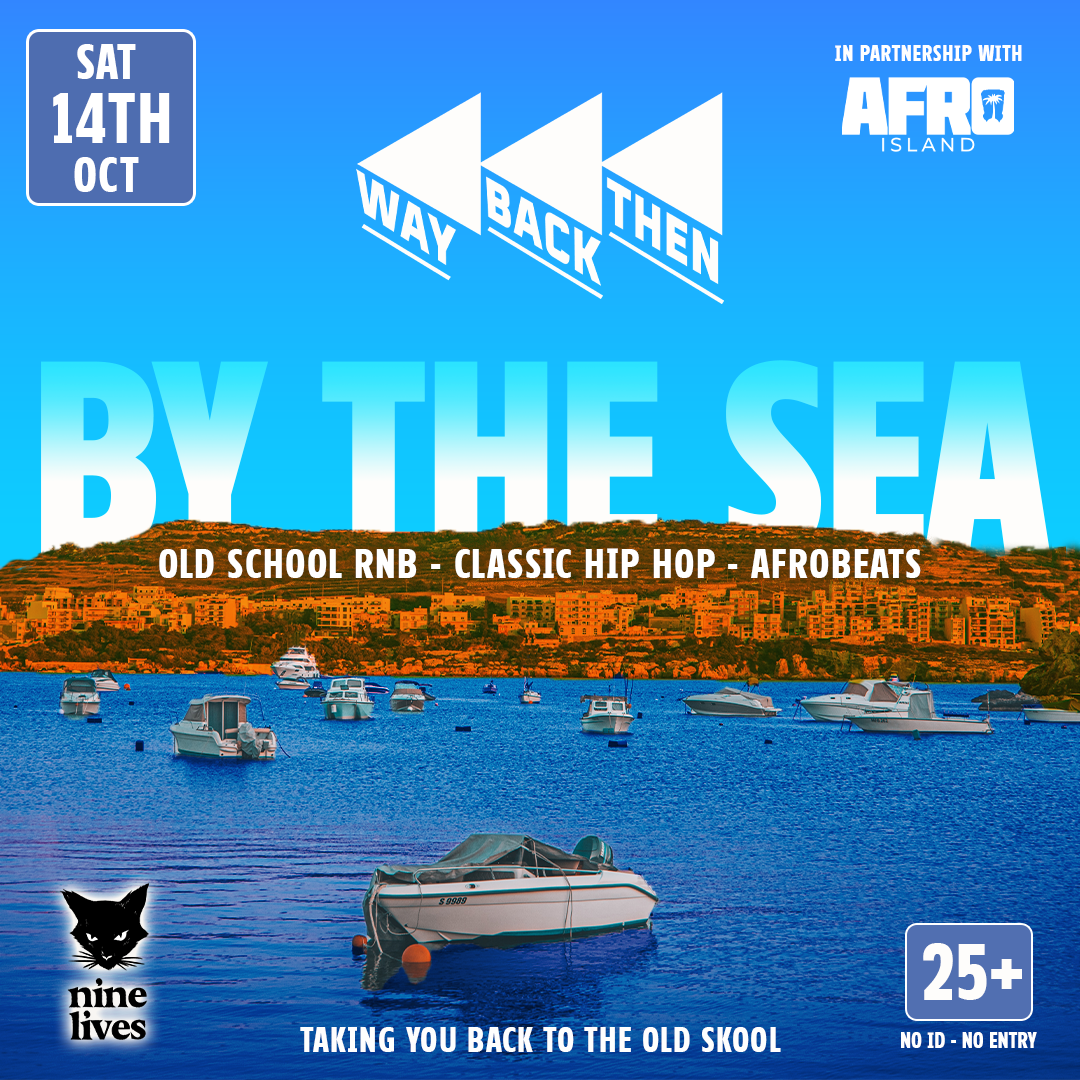 Afro Island x Way Back Then
TAKING YOU BACK TO THE OLD SKOOL!
📅: Saturday 14th October (12-10pm)
🎧: International & Local DJs
📍: Nine Lives, Buggiba
🎟: ONLY €10!
Sit back, relax, and soak up the sun as we take you on a musical journey through time, a tribute to the good old days when the music was iconic as the era itself! Our favourite DJs will transition you through the rhythms of RNB, the hype beats of Hip Hop, and the infectious sound of Afrobeats.
Nestled in the heart of Malta's stunning coastline, Nine Lives provides the perfect backdrop for this epic throwback. As you sip on your favourite cocktails and mingle with fellow partygoers, you'll be surrounded by the unmistakable sounds of artists like TLC, Tupac, Destiny's Child, Dr. Dre and more.
Afro Island has teamed up with Way Back Then to bring you a day of nostalgia! With only a week to go you better move quickly!
This event is for strictly 25+.
NO ID – NO ENTRY!