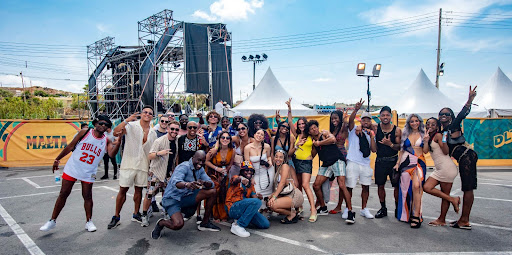 Afro Island: Connecting Communities, Celebrating Culture, and Creating Experiences!
As the premier community-based brand for the Afro scene in Malta, Afro Island is dedicated to curating a vibrant space where people come together. Through a diverse range of events, media initiatives, and fostering connections, Afro Island has emerged as Malta's largest and leading Afro-focused brand on the island.
Driven by a passion for celebrating African culture and heritage, Afro Island has garnered international recognition by forming strategic partnerships with renowned brands and festivals across the UK, Africa, and beyond. This global expansion has propelled Afro Island to become a respected and widely recognized brand on an international scale.
With a commitment to pioneering new experiences and bridging communities, Afro Island continues to set the bar high. By embracing diversity, fostering connections, and showcasing the richness of African culture, Afro Island remains at the forefront of shaping and amplifying the Afro scene worldwide.